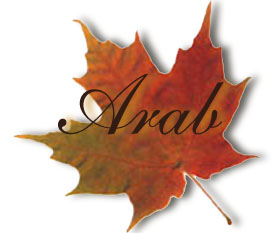 Arab is a town that has maintained it southern charm while boldly progressing toward the future. Located in the Alabama County of Marshall, the town site was founded in 1982 atop Brindlee Mountain.

Tuttle Thompson, wishing to obtain a post office for Arab, as asked to submit three possible names. He sent in INK, BIRD, and ARAD. Arad, was the name of his young son. In Washington, the official mistook the D for a B and in 1882 the town was officialy named ARAB. Due to the red tape it would have required to have the name changed, it was left Arab. The town of Arab was incorporated in 1892.

For nearly three decades, Arab remained an isolated rural community serving the needs of are farmers. The towns first spurt of growth occurred in the 1930's. The completion of a better road system, including a north-south bridge over the mighty Tennessee River 18 miles away, and a boom in the cotton industry brought a sudden influx of new families to the area.

The second major state of growth took place in the 1950's with the development of the Marshall Space Flight Center and the Redstone Aresenal in nearby Huntsville. Improved transportation allowed Arab to become a distant suburb of Huntsville.

Today, Arab has become a self-sufficient community that generates its own growth from within through dramatic leadership.




LOCATION: Located in northeast Alabama, Arab is the highest incorporated city in Alabama. It stands 1,125 feet above sea level on top of Brindlee Mountain. Arab is approximately 65 miles northeast of Birmingham and 25 miles south of Huntsville.

POPULATION: For the past three decades, Arab and Marshall County have shown a steady growth with a current estimated population of 14,000 for a ten-mile radius. The population of Arab is 6,053 (1989 figure).

CLIMATE: Arab's annual average temperature is 60 degrees F. Rainfall averages 62.64 inches. The growing season extends from April through alte October with prevailing winds at six miles per hour.

ALTITUDE: The city's altitude is 1,125 feel above sea level.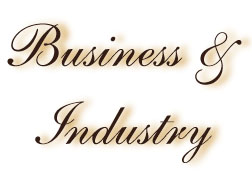 Local industries make up one of the city's major sources of income. To invite further growth in the area of industrailization, the Arab area offers numerous benefits. Amoung them are a favorable tax structure, low-cost TVA electricity, a large supply of available labor, and a 75 acre industrial park with land available. Additional industrial sites are available through the Arab Industrial Development Board.

Arab's employment radius is 45 to 50 miles. The wage rates in the area are competitive with surrounding communities.

Among the local industries which employ more than 50 persons are SCI Systems, Inc., Eaton-Butler Hammer, producer of electric switches, Wrangler Corp., producer of men's work clothes and denim jeans; Ryder International, producer of plastic medical products and industrial components; Highland Industries, an apparel producer, Floral Design, which produced floral arrangements; Dana Corporation, producer of hydraulic cylinders and pumps; Byncro Corporation, producer of electromechanical items; Palco Telecom, Inc., producer of telephone equipment; and Accutec, which produces electronic component assemblies.




The Arab City School Board operates four schools, a primary school with grades K-2; and elementary school with grades 3-5; a junior high school with grades 6-8; and a high school composed of grades 9-12. Enrollment in the city schools totals approximately 2650 students. All four schools are accredited by the Alabama State Department of Educaton and the Southern Association of Colleges and Schools.

The administrators and teachers in the Arab City School System are highly qualified professional educators. All the administrative staff hold an AA certificate, the highest certficiate granted by the State of Alabama. Among teachers, 34% have undergraduage degrees, 55% have earned a graduate degree and 11% have obtained AA certificates.

Results of standarized achievement test show that students in the Arab Cith Schools constantly score well above state and national levels. The school system strives to ensure that each student, upon graduation, will be equipped with the basic education needed to enter the world of work or to go on to a college or university. Approximately 50% of the high school graduates enter an institution of higher learning.

Fine school facilities are available for the students enrolled in the Arab City Schools. All school buildings are equipped with heating and air conditioning systems that provide a comfortable learning environment throughout the year.

Several institutions of higher education are within commuting distance of Arab. Two year institutions include Snead State Junior College, Wallace State Community College and Calhoun State Community College. Four-year campuses convenient to Arab include the University of Alabama in Birmingham, the University of Alabama in Huntsville, Jacksonville State University, Birmingham Southern College, Samford University, and the University of North Alabama.

Vocational and technical education courses are taught at Arab High School. High school students may also take courses at the Marshall Technical School.

In addition to the regular instructional program in grades K-12, special education classes are offered to area students with mental, emotional or speech disabilities. special classes are also available for gifted and talented students.




The Arab Park and Recreation Department offers year-round sports programs including t-Ball through Pony League baseball programs; softball for girls, men and women; football, basketball, soccer and swimming. A modern recreation center features a basketball gym, racquetball courts, weight equipment and banquet facilities. Arab has two public 18-hole golf courses.

You will also find a bowling alley, skating rink, and eight ball fields.

Lake Guntersville State Park, located 6 miles northeast of Guntersville, offers another golf course, plus swimming, camping, tennis, hiking, canoeing and fishing.




The new Guntersville-Arab Medical Center provides the area with a skilled medical staff and the latest technology in medical care. Other facilities for health care in the area include: Marshall County Health Department, the Nursing Home of Arab, Marshall-Jackson Mental Health Center. Serving the area are 35 physicians.


---
Email To:

mconline@mailcity.com
Add Your Arab Webpage


---

Return to Marshall County Online's Homepage
---

Designed and Maintains this Website
Please click on the logo for more information