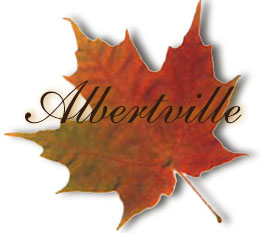 The city of Albertville, named for one of its founders, Thomas Albert, had its real beginning around 1881 when L.S. Emmett moved there from Georgia and set up the city's first large store. Albertville was incorporated on February 18, 1881 with W.M. Coleman serving as first mayor. One of the worst tornadoes to ever touch down in Alabama almost completely destroyed Albertville on April 24, 1908. The city recovered, and today is the largest city in Marshall County with a population of 17,145.

Marshall County is an industrially oriented area as evidenced by its numerous and diverse manufacturing service, construction and processing businesses. To invite further growth in the area of industrialization, Albertville offers numerous benefits. Among them are a favorable tax structure, fair cost of TVA electricity and a large supply of available labor. In addition, there are four industrial parks, which are continually expanding. To assist the growth on industry, the city is constantly looking for available properties to purchase for industrial use.



POPULATION: For the past three decades, both Albertville and Marshall County have shown steady growth with a current estimated population of 191,415 for a 25 mile radius surrounding the city. The population of Albertville is approximately 17,145.

LOCATION: Located in northeastern Alabama, Albertville is the largest city on Sand Mountain. It is also one of the fastest growing cities of its size in the state. Albertville is approximately 60 miles northeast of Birmingham and 40 miles southeast of Huntsville.

CLIMATE: The annual average temperature for Albertville is 58.7 degrees F, with a July average of 89 degrees F, and a January average of 49 degrees F. Rainfall averages 40.08 inches. Albertville's growing season extends from April through October with prevailing winds at six miles per hour.

ALTITUDE: The city is situated 1,063 feet above sea level. Latitude is 34;16;09;968. Longitude is 86;12;27;335.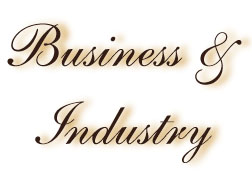 Local Industries make up the city's major source of income. Some items which are locally produced or manufactured are shirts by Arrow Shirt Co., furniture by Bryant Manufacturing, paper plates by the Chinet Co., cotten textiles by Kendall, fire hydrants by Mueller, rubber gaskets by Flurocarbon Reeves Rubber Division, steel castings and hubs by Webb Wheel Products and processed steel from Progress Rail. Included in the list of locally produced items are poultry and eggs from Hudson Foods, dressed poultry from Wayne Poultry and breeder pullets from Arbor Acres Farms. Albertville is home to Tyson Industries' hatchery, which further processes poultry. Bowater operates a saw mill in the Albertville area.



The Albertville City School System was formed in 1985 with an enrollment of approximately 3400 students. The school system ranks as the 17th largest of the state's 63 city school systems. There are four elementary schools with the Albertville City School System, two kindergartens through second grade and two schools with grades three through five. There is one middle school for grades six through eight and one high school for grades nine through twelve.

Albertville students have consistently ranked at or above the state and national averages on standardized achievement tests. With an average student-teacher ratio of 10 to 1, the faculty of each school is able to provide excellent learning opportunities and individualized assistance for all students.

Out of the 178 certified staff members, 117 have earned their masters degrees and 29 have obtained AA certification. All teachers and administrators are properly trained and state certified for the area in which they serve. Teachers in Albertville have an average of 16.3 years experience in the teaching field.

The Albertville City School System also has implemented a Community Education Program which offers a variety of classes for persons interested in crafts and for those interested in enriching their skills in typing, computers, and shorthand. Through Community Education, local Industries and businesses have offered incentives by providing locations equipped with audio-visual equipment and necessary supplies for students to pursue a higher level of working skills. Several industries and businesses provide release time for their employees, three hours per week, to attend these classes. Many businesses and industries are offering to pay the test fee for those students who successfully complete their requirements for the GED.

Marshall Technical School provides vocational training for students in the Albertville City Schools who wish to pursue study in specialized career fields. Students spend half a day at the regular high school taking required courses and then are transported by bus to the Marshall Technical School where they spend the remainder of the school day.

For those seeking higher education, Albertville is conveniently located near several campuses, including Snead State Community College, Gadsden State College, Northeast State Junior College, Jacksonville State University and the University of Alabama at Huntsville.



In Albertville, the Neighborhood Facilities Center (NFC) is the focus of many recreational activities enjoyed by residents. NFC offers a year-round sports program including ball programs for youngsters (Dixie Youth, Dixie Minor and Major, and Pony Leagues), softball programs for men and women, a swimming team and basketball programs for men, boys and girls.

Also available are two parks, one theatre, nine lighted tennis courts, eleven athletic fields, an olympic-sized public swimming pool and volleyball courts.

Lake Guntersville State Park, located six miles northeast of Guntersville, overlooks the Guntersville Reservoir and offers much in the way of recreation. The Park includes a golf course, a swimming beach and pools, a campground, picnic areas, tennis courts, hiking trails, canoeing, and fishing facilities. Situated in a 5,559-acre park, the convention complex also has a restaurant, a resort inn, cottages, chalets, and campsites.



Medical services are provided to Albertville residents through the Marshall Medical Center South, 150 bed facility with 56 attending physicians, facilities adjacent to the Albertville Coliseum with such health care services as well baby clinic, maternity clinics, cancer detection clinic, prenatal care and general office visit.

The Albertville Medical Clinic houses offices of various medical and dental practitioners. For the elderly, the Albertville Nursing Home offers round-the-clock nursing service.


---
Email To:

mconline@mailcity.com
Add Your Albertville Webpage


---

Return to Marshall County Online's Homepage
---

Designed and Maintains this Website
Please click on the logo for more information.
---