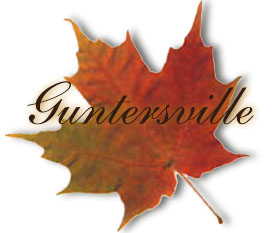 POPULATION: The 1980 census showed the Guntersville population at 7,041.

LOCATION: Located in Northeast Alabama, Guntersville is approximately 70 miles northeast of Birmingham and 40 miles south of Huntsville.

CLIMATE: Guntersville's annual average temperature is 62 degrees F. The winter average is 42 degrees F and summer is 79 degrees F. Rainfall average is 53 inches. Snow is rare. Altitude is approximately 600 feet above sea level. SERVICE ORGANIZATIONS: Among the active civic and service clubs in Guntersville are, Kiwanis, Rotary, Civitan, Jaycees, Pilot, and Business and Professional Women. In addition numerous study clubs and other groups meet on a regular basis.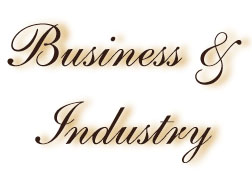 Local industries include Comtronix, producer of printer circuit board assembilies, Continental Grain Company, producer of soybeans and poultry feeds, Faithway Feed Co., producer of poultry and cattle feed, Guntersville Fab & Sprinkers, producer of sprinkler systems, Kappler, producer of disposable clothing, TMarshall Tech. Ind, producer of air filters, Topflite Rubber, produer of tread and custom rubber.




Guntersville was the first city of its size in Alabama to have all of its schools accredited by the Southern Association of Schools and Colleges, a testimony to the value the community places on quality education. Guntersville schools rank well above the national average academically. Enrollment in the city schools totals approximately 2,000 students. Thre are four schools operated by an appointed Board of Education in grades K-12.

Vocational and technical education courses are taught at Guntersville High School. High school students may also take courses at the Marshall Technical School located in Guntersville.

In addition to the regular instructional program in grades K-12, programs are tailored to the gifted, the average learner, the slow learner and the handicapped.

Institutions of higher learning with commuting distance from Guntersville include Snead State Junior Colllege, 15 miles away, the University of Alabama in Huntsville and Alabama A&M are 40 miles away and Gadsden State Junior College is also 40 miles away.




On Alabama's largest lake, with it's 950 mile shoreline, Guntersville is a recreation bonanza. Renowned to anglers for its exceptional bass fishing, and for hosting various fishing tournaments year-round. Water sports include skiing, boating, jetskiing and sailing with several privately owned marinas.

Lake Guntersville State Park, a 5,600 acre facility, lies within the city limits. It has an 18 hole championship golf course, 322 site campground and a deluxe Lodge-Convention center.

The Guntersville Recreation Center includes an olympic pool, lighted tennis courts, baseball-softball fields, year-round gym and meeting rooms. Full recreation programs for youth and adults include baseball, football, soccer and basketball. Four private campgrounds, a bowling alley, putt-putt golf course and privately owned golf courses are available.

A multi-purpose center for senior citizen's activities includes daily nutrition programs, educational activiites, weekly recreation programs, health screening, arts and crafts and transportation.

A local Theatre group, The Whole Backstage, performs in its own auditorium. The actors and musicians are volunteers of all ages from the Guntersville area. Some of the plays are performed at the beach pavilion at the Lake Guntersville State Park. The group does a big musical production each summer and has a season of plays throughout the year. Arts and crafts abound, fostered by the Mountain Valley Council on the Arts. A variety of program son national tour appear in the Von Braun Civic Center in Huntsville and the Civic Center in Birmingham.

As part of the Marshall County Cooperative Library System, the Guntersville Public Library has an estimated 38,000 volumes. Story hours are conducted weekly for children as well as a monthly story hour for adults. Classic films are shown Saturday. A used book sotre and a computer are available to patrons. A summer reading program for youth is also conducted.




The new Guntesrville-Arab Medical Center provides the area with a skilled medical staff and the latest technology in medical care.


---
Email To:

mconline@mailcity.com
Add Your Guntersville Webpage


---

Return to Marshall County Online's Homepage
---

Designed and Maintains this Website
Click on Logo for more information