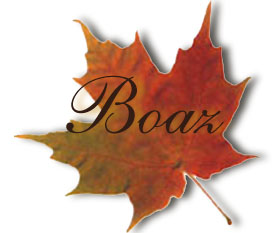 On November 1, 1878, a group of 42 people left Butts County, Georgia and settled in what is now Boaz. They lived in tents while erecting homes. Several years later, one of them donated a generaous amount of land for churches, civic buildings, etc and in 1897 the town of Boaz was incorporated. The town was named after the Biblical character mentioned in the Book of Ruth.

It was the rich soil, abundant timber and wild game which first attracted settlers to the area located on San Mountain Plateau. Today, the rual area surrounding Boaz is known as the most densely populated rual area in the United States. From this vast labor market, industries from a 50-mile radius draw on the abundant supply of high quality, easily trained workers.

Boaz is now a thriving city blessed with good leadership and an energetic citzenry. It is a city with an excellent balance of good schools, churches and industries.




POPULATION: The population of Boaz itself is approximately 7,500. 15 mile radius population increases to 97,000 and 50 mile radius population is approximately 900,000.

AREA: Boaz covers eleven square miles.

ALTITUDE: Boaz is located 1,070 feet above sea level.

CLIMATE: The average annual temperature in Boaz is 61 degrees F. Avereage rainfall is approximately 54 inches.

To meet the needs of its population, Boaz has 12 churches, one junior college, one high school, two elementary schools, two libraries, two motels, and three banks. Boaz offers 18 civic clubs and organizations. The Sand Mountain Reporter, published only four miles away, is considered the local newspaper. Boaz has one radio station, WBSA, with WAVU, WQSB and WXBK just four miles away.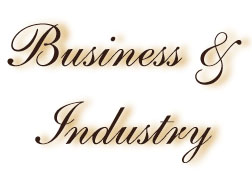 Boaz with its population of approximately 7500, has over 8000 people employed in the city limits. Boaz is fortunate to have diversified high quality industries. The following industries and products are located in Boaz: Associate Jobbers Warehouse (Auto parts & supplies), Boaz Carpet Yarns, Inc, (Carpet Yarns), Boaz Printing Inc. (Commerical Printing), Coil Clip, Inc. (Flat Steel Shearing), Doric Manufacturing (Burial Vaults), Gold Kist Inc. (Processed Poultry), Homes of Legend (Mobile Housing) Chandeleur Homes, Inc. (Mobile Housing, Lowery Manufacturing (Farm Machinery), Lee Company (Casual Men's Clothing), Palm Harbor Homes (Mobile Housing) Johnson Machine & Tool (Machine Parts), Parker Hannifin (Pipe Fittings) Presicision Trim(Car Trim), Progress Rail Services (Processed Steel), Regency Supply (Picture Framing), Tyson Foods (Processed Poultry), TOCCO of Alabama, Inc. (Induction Heating), Wagner Brake (Brake Cylinders)




In addition to grades K-12, Snead State Junior College located in Boaz has a history rich in tradition. The school began in 1989 when the Methodist Church authorized the opening of a seminary in Boaz. Called Boaz Seminary at first, the name was changed to John H. Snead Seminary in 1906. IN 1935, the education function of that seminary was expanded and Snead Junior College was established. In 1967, Snead College became part of the Alabama State Junior College system, making it the oldest school in that system. Snead State Junior College is now a state-supported, coeducational institution which is fully accredited by the Southern Association of Colleges and Schools.




Boaz has been termed as having one of the largest shopping outlets in the United States with 140 genuine factory outlets, spciality shops and discount stores. Thousands of people visit "Shopper's Paradise" each year because of the savings offered.

There is also a Country Club with golf course, Guntersville Lake (Tennessee River), 1 Nature Park that has 30 acres of Track, Nature Trail, Sports and Picnic area.

For sports recreation, Boaz has a Recreation Center with olympic sized pool, a 7 acre city park, three mini-parks, tennis courts, baseball and softball fields with men's and women's softball leqgues.




Medical services are provided to Boaz residents through the Boaz-Albertville Medical Center, 150 bed facility with 56 attending physicians.


---
Email To:

mconline@mailcity.com
Add Your Boaz Webpage


---

Return to Marshall County Online's Homepage
---

Designed and Maintains this Website
Please click on the logo for more information.
---