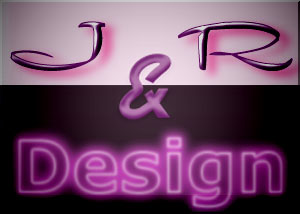 Why Should You Be On The Web ?
Communication - probably the single most important aspect of business today. In today's competitive marketplace, communicating with existing customers, while creating new customers, is the key to long term success. Finding new ways to communicate, while making the most of an advertising budget, is an ongoing challenge to today's manager.
Solution - The Internet

85% of Fortune 500 companies now list their Internet Address in their advertising.

The Internet is growing at a rate of 10% per month.

It is Estimated that 60% of US Households will have a personal computer by 1998.

There are over 50 million Internet Users.

The average household income of the Internet user in North America is $65,000.

Sprint Communications saw Internet traffic increase 700 percent last year, and is expecting an 800 percent increase this year.

To compete in today's business climate, Internet Presence in not a luxury, but a necessity.

| | | | |
| --- | --- | --- | --- |
| Newspaper | Television | Radio | The Internet |
| Limited Space | Full Screen | No Visual Content | Full Screen |
| Color Available | Color | No Visual Content | Color |
| On Demand | Specific Viewing Times | Specific Listening Times | 24 Hour Access |
| Limited Content | Limited Content | Limited Content | Unlimited Content |

As you can see, the Internet offers all the advantages of Radio, Television and Newspaper, with the additional benefit of Unlimited Content. On the Internet you can place specific, detailed information in your customer's hands, 24 hours a day. Statistically, Internet users are more likely to respond to your information than the typical consumer. This can be attributed to many factors: First, Internet users are information seekers. The mere fact that they look at your site makes them an ideal prospect. Second, no further action is required by you or your future customers. No phone calls, nothing to mail, just a point and a click, the very action that got them to your page in the first place. The Internet not only provides a source of information, but also a way to contact you, e-mail.
E-mail is a very useful business tool. Providing E-mail access to your customers allows them to communicate with your company without incurring long distance charges or waiting on the line for the "next available operator". Your company also has the option of answering the most urgent e-mail first
Establishing a presence on the World Wide Web is now easier than ever before. In fact, there has never been a better time to create a website on the Internet .
The Internet is a new marketing tool, a new media, and calls for a new way of thinking about advertising and marketing. By design, this new media also dictates that a new type of team be assembled to provide a complete solution.
Teamwork is more than just a catch-phrase at J & R Design, it's how we operate. By design. Our focus is a group effort: client-based, project-centered. Group dynamics is not a new concept to the business world, but at J & R Design, team management is not a program we've implemented, it is our foundation.
Content is the single most important aspect of advertising on the Internet. There is much more to creating a WebSite than throwing some text and a few pictures onto a computer. A quality WebSite must be inventive, interactive, and inviting. At J & R Design, we not only provide you with the technology to establish a Web Presence, but also with the Creative Ability to see it through.
Contact us today for a free consultation J & R Designs
J & R Design is able to keep costs down for webpage construction by using a company's existing artwork, such as pamphlets, catalogs and brochures. We can transfer these graphics quickly and inexpensively to create a web site that matches your existing printed materials.
The First Web Page is $125
If you keep within the parameters of 2 pictures, one logo and 70 lines of text or less. Succeeding pages can be designed and implemented on the "web" for as little as
Sixty dollars a page
You simply mail us your pictures, brochures or catalogs of your products with any additional written information you want included and we will build a site which can reside at the Internet Service Provider of your choice.
Each low cost web page will be constructed with a maximum of two pictures (75 kb total) and one logo to ensure that the page "loads" in a reasonable amount of time for the viewer. Each web page will have your e-mail address on it for easy communications to you from your customers. In addition, each page other than your main page will have a "return to main page" function or button. Each page must be limited to seventy lines of printed text to allow for fast "loading".
Please send all materials such as pamphlets and catalogs in a wrinkle free condition. Pictures that are folded, crimped or stapled cannot be satisfactorily scanned for presentation on the internet. The "sharper" the pictures, the better the results on the internet.
SEARCH ENGINES. Your web site might as well not exist if the various search engines cannot find you. There are 39 search engines that provide over 95% of all search engine work done on the "web". The search engines operate in different complex modes to help customers find your site. We understand these modes and will register each search engine to your site so that you have the maximum potential for being found by customers. The cost of providing your "keywords" to the search engines is thirty-five dollars(a one time fee).
Don't be out-teched by your competition. Let us show you how to get ahead of the future NOW! E-mail us today. Your customers will be glad you did.